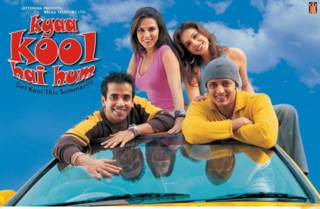 Tushar Kapoor, Neha Dhupia, Isha Koppikar and Ritesh Deshmukh in
Kya Kool Hai Hum
Starring: Tushar Kapoor, Ritesh Deshmukh, Isha Koppikar and Neha Dhupia
Director: Sangeeth Sivan
Rating: * * *
Hahahahahahheheheheheh. Very funny. Finally Ekta Kapoor got it right. After the debacle of her earlier movies Kuch Toh Hai and Krishna Cottage, here is a winner. Ekta once said "I was the only one who was scared after viewing Kuch Toh Hai and Krishna Cottage, I hope I am not the only one laughing after Kya Kool Hai Hum", dont worry Ekta you have company, anyone and everyone who has seen the film is laughing.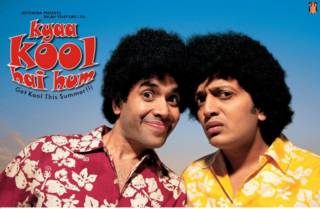 Two thick friends Rahul (Tushar Kapoor) and Karan (Ritesh Deshmukh) are fashion designers, looking for jobs. Rahul is a nice, shy, introverted, honest boy, whereas Karan is a flamboyant casanova who dreams of marrying a rich girl and living happily everafter. Isha Koppikar is opposite Tushar and plays a krude (all c's shall be k's) , krass, loud and ruthless cop called Urmila Mar-tod-kar. Neha Dhupia (Rekha) plays a shrink, who is in love with Ritesh.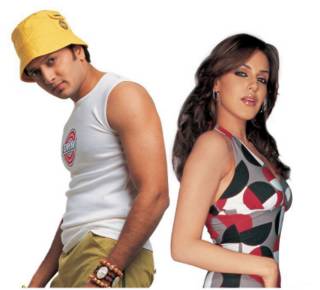 There is also mockery about Ekta's "K" fixation in the movie. There is a serial killer doing rounds of the city, killing women from suburbs starting with "K". So when psychiatrist Mr. Screwala (Anupam Kher) is asked to solve this case, he says he has only two suspects in mind, one is a lady who makes serial's with "K" and the other is a guy who makes films with "K".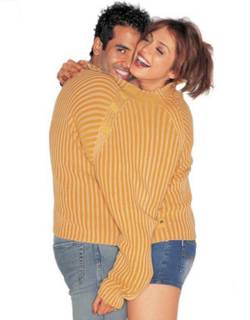 A series of events make the kops think that Tushar is the killer and send female kop Urmila to seduce him so that they kan katch him red handed. Lots of khaos, till the film reaches its klimax when the leading pairs ressolve all the konfusion.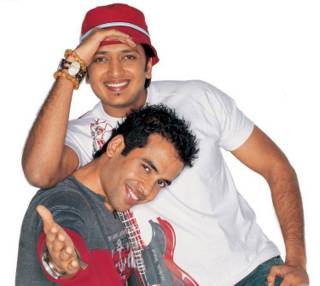 Obivoisly in a film like this, music has no scope and maybe they can trim the songs for a more crispier pace. All the performances are good even from the supporting cast, only Yashpal Yadav is wasted. Anupam Kher is likeable after a long time, he is as krazy as ever and brings back memories of Dil Hai Ki Maanta Nahin. Ritesh Deshmukh is apt, delivers his double meaning dialogues naturally and is an extension of his role in Masti. Neha Dhupia has precious little to do.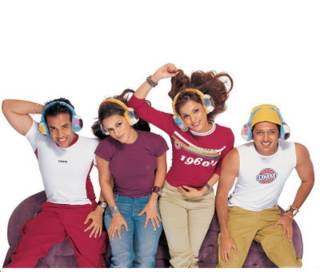 The show clearly blongs to Tushar and Isha. Your heart goes out to them, coz even in a krude film like this, they have put in so much hardwork, its evident. Both of them play their roles to the T. Isha is so uncouth, unkempt, unsophisticated and un... everything, that you wonder how she did that. All's well that end's well and everyone in the Balaji factory are having the last laugh.
As far as vulgarity is concerned, this one will put Masti to shame, but who cares we are all grown up's, leave ur brains home, get some popkorn, die laughing for two and a half hours and forget it. Kyunki, the Kahaani of Kya Kool Hai Hum is Kompetent and Kamaal.
Katch it for sure.
-Sanketh Rao.